Training Programs/Certificate
Workshop: Engaging the Whole Patient-Walk a Mile in the Patient's Shoes (Coming Soon)
Workshop: Engaging the Whole Patient 
Walk a Mile in the Patient's Shoes

Join our email list to keep up to date regarding this workshop
This course presents an in-depth analysis of the whole patient framework. The course is structured around discussions, reflections and assessments, as well as comparative analysis-- enabling students to both individually and collaboratively discuss engagement strategies across the engagement spectrum for the whole patient. 
Patient case studies will be used to provide opportunities for practical application of the whole patient framework. Stakeholders will "Walk a Mile in the Patient's Shoes" to gain a holistic sense of patient needs and expectations for engagement and health management—ultimately encouraging the design of health innovation and health service delivery for the whole patient. 
Innovation and Engaged Thinking: Webinars, Workshops, Certificate Programs
Seniors for Seniors: A Mentorship Program to Prevent Social Isolation and Enable Healthy Living
Toolkit

Workshop Series:
A 5 seminar series to engage seniors on the topic of social isolation and enable participants to design a healthy living social network. The mentorship programs seeks seniors to empower other fellow seniors through discussion, analysis and social innovation.
Program Outline and Format
Program Workbooks/Worksheets:
Thinking about Aging in Place
Plan now to Age in Place – A Checklist
Your Plan for Aging in Place

Engaging Seniors-Idea Exchange/Connectivity:
Idea Exchange Toolkit
The Nelson Allan Project: Connecting Seniors Toolkit

Other Resources: 
Healthy Aging from McMaster University
Mayo Clinic Healthy Aging and Independent Living Lab (HAIL Lab)
The Psychological Risk Factors for Dementia
Healthy Aging: Your Lifestyle

Videos:
Video: What is planning for aging in place?
Video: My home and neighbourhood
Video: My social connections
Video: My support and services


Health Education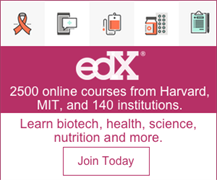 Lifestyle Medicine: Improving the Future of Health Care
Learn lifestyle medicine treatment protocols to treat and prevent lifestyle-based chronic diseases and the techniques to assist patients with behavior and lifestyle changes.
Read More...
CERTaIN: Pragmatic Clinical Trials and Healthcare Delivery Evaluations
Learn the fundamentals of pragmatic clinical trials, including study design and basic analytic methods.
Read More...
Data Analytics and Visualization in Health Care
Learn best practices in data analytics, informatics, and visualization to gain literacy in data-driven, strategic imperatives that affect all facets of health care.
Read More...
Prescription Drug Regulation, Cost, and Access: Current Controversies in Context
Understand how the FDA regulates pharmaceuticals and explore debates on prescription drug costs, marketing, and testing.
Read More...

Applying Health Coaching in Patient Care
Learn essential coaching techniques to assist patients with behavior and lifestyle modifications.
Read More...
Patient Engagement Courses
Clinical Partnerships
Communication: Leveraging the Patient Experience through Effective Communication
Cultural Competence and Diversity
Experience Design
Healthcare Leadership and Management
Technology Application
Read More...
---